Secure a 30-minute pick-up window now. Please roll or fold the matress fefore the collection if its width is more than one meter. Please fix it with e.g. a rope or adhesive tape. For each mattress please book five boxes.". This is just our unit of measurement. And please write "mattress" in the comments field when booking. Thank you.
PeekUp collects your old mattress at the time of your choice
PeekUp collects everything. Even the worn-out mattress. Instead of driving the old mattress to the recycling centre,  let us do the work. We remove the mattress eco-friendly by cargo bike.  You can just get rid of your mattress or sort out more of your unwanted items. PeekUps collects everything  during the 30 minute time window of your choice.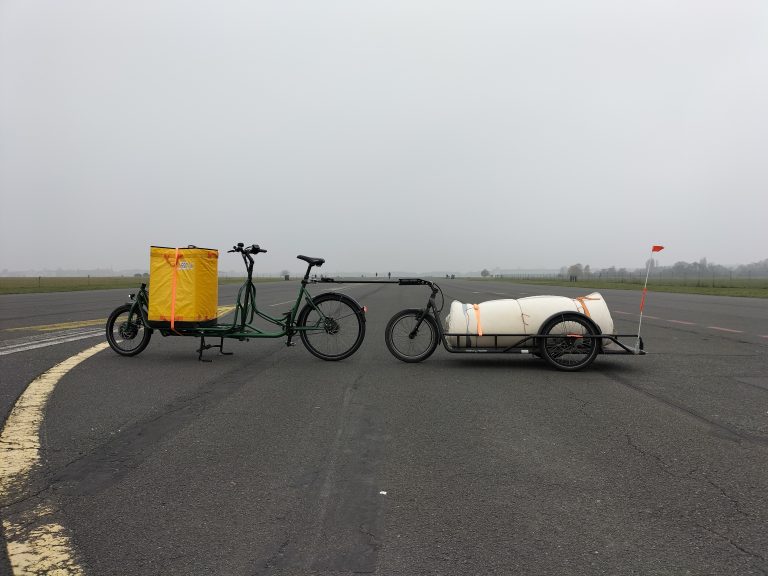 What does PeekUp do with the old mattresses?
We have set ourselves the goal of getting as many unused items as possible out of households and forwarding them to the best possible second live. We rarely succeed in doing this with mattresses, which are usually already too heavily used. In these cases, we take the mattress to the nearest recycling centre for you. Depending on the region and the disposal company, the mattresses are either incinerated and converted into energy or taken apart and recycled. The wires from innerspring mattresses are recycled as metal. And the foam can also be reused as long the mattresses are collected separately in sufficiently large quantities.

By placing an order with PeekUp, you secure jobs in your city. PeekUp has already collected several hundred mattresses. Far too many mattresses still end up on the pavements and streets. With PeeKUp, there is now an easy and environmentally friendly way to get rid of the mattress.